Hírek
Kísérje figyelemmel a Tem Čatež cég újdonságait és hasznos cikkeit! tA hírlevélre neve és e-mail címe beírásával iratkozhat fel.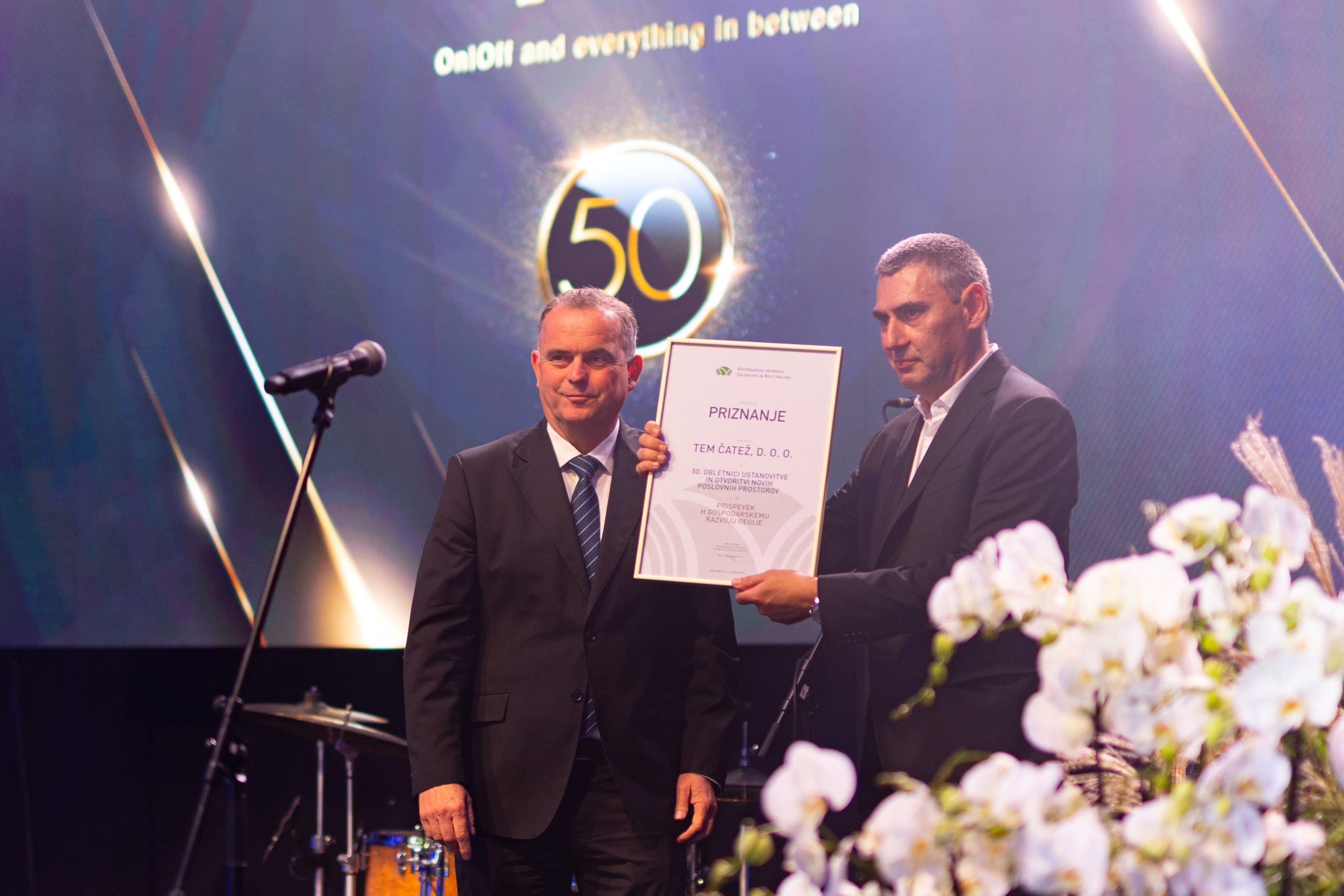 Celebrating the 50th anniversary of our TEM company
október 10
We have been creating our one-of-a-kind story in Čatež for five decades now.
There have been many beautiful moments, but also some difficult trials. All this is part of our lives, that we share with our employees, customers, suppliers and other business partners.
On Friday, October 6, 2023, we celebrated the 50th anniversary of our TEM company. On this occasion, we prepared grand opening of new business and warehouse premises and presented the prestigious line of MODUL EDGE toggle pin switches. We also honoured our late director Andrej Bajuk, who led TEM to the most successful ones.
The event was coordinated by the versatile Klemen Slakonja and enriched by singer Maja Keuc and dance performer Tamia Šeme.
The renowned Slovenian chef Luka Jezeršek and his team took care of the culinary pleasures of our guests.
We enjoyed every second of the rich and varied program, accompanied by positive energy and relaxed atmosphere.