Hírek
Kísérje figyelemmel a Tem Čatež cég újdonságait és hasznos cikkeit! tA hírlevélre neve és e-mail címe beírásával iratkozhat fel.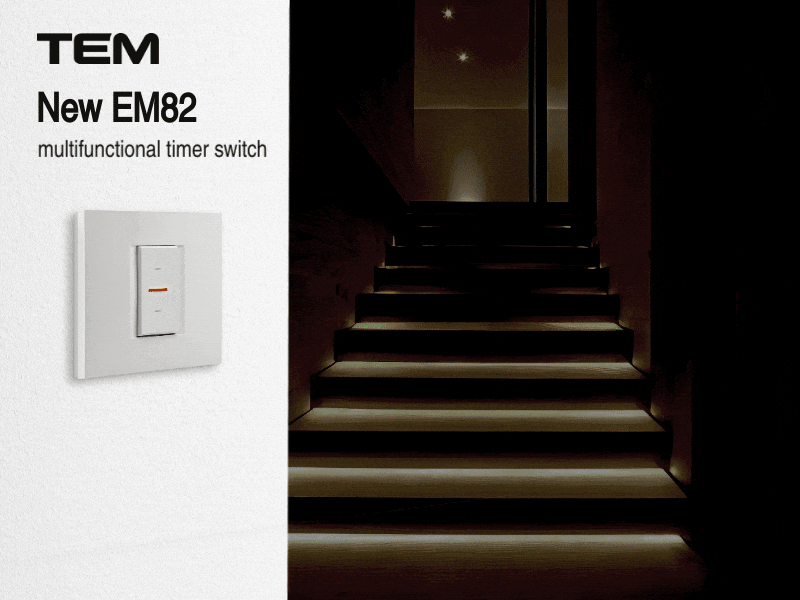 NEW: EM82 multifunctional timer switch – discover all of its benefits
március 23
We are introducing the new EM82 multifunctional timer switch.
The unique feature of the new EM82 product is that it combines 4 features:
– timer,
– relay,
– switch,
– push button.
The EM82 multifunctional-switch provides the following solutions:
– switching on and off loads with a time delay of 15 seconds to 12 hours – lights, heating, ventilation – wherever we want a controlled time off, so in the case of heavy loads, the initial investment can be repaid within a few months,
– 16 A and zero crossing switching,
– operation via capacitive buttons with LED signalling on the switch,
– the possibility of connecting other push buttons via an external input,
– easily change the function settings after installation without unnecessary disassembly (timer, relay, switch, key),
– the option to lock the currently set function,
– the set function after a power failure.
The EM82 modern 1M-size design is easily installed and combined as part of the Modul family with other modular switches, sockets and functional elements.
Check the technical information on performance and settings here.